Best Physiotherapist in Paksitan
Consultant Physiotherapist
Dr.Waseem is a scholar of PhD in Rehabilitation, Masters in the musculoskeletal physiotherapy and gold medalist in DPT. Also, did courses from abroad on joints adjustments, posture , fitness training, muscle and joint issues, accupuncture, abdominal discomfort and breathing difficulties.
The good component is that he can judge the patients at his own and can design the treatment plan afterwards.
He has done multitude of cases with patients having Body pains, breathing difficulties, digestive issues, pelvis issues, spine and disc problems , Arthritis as well as Kids with developmental delays.
For Expert opinion or consultation You can book an appointment with Dr.Waseem
International Certifications:
Osteopathy of the Cervical Spine and lumbopelvic complex from Manual Circle, Singapore
Mulligan Manual Therapy of the Extremities and the spine from Mulligan Concepts, Newzealand
Cyriax Orthopedics Modern Manual Medicine (Manipulations) from Cyriax.nu, UK
Fascial manipulation of the extremities, Italy
Abdominal Visceral manipulation from France
Qatar Musculoskeletal Ultrasound course from Qatar
Qualification
PhD Rehabilitation Sciences from Riphah International University
MPhil in Musculoskeletal Physiotherapy with Gold medal from University of Lahore
Post graduation in DPT/MPhil from Riphah International University
BSC (Physiotherapy) from King Edward Medical University with Gold medal
PGD-TM from Riphah International University, Lahore Campus
Foundation course on Acupuncture from UK
One of the best physiotherapists or I must say magicians. I consulted him with a fractured rib. He treated me so well that it was cured in a matter of a couple of weeks and the whole process was so painless. Dr Waseem Javed is really an expert of his field.

Junaid Rehmat


November 20, 2017

I am currently undergoing rehabilitation by Dr. Waseem for recovery after my ACL reconstruction. I have been involved in sports injuries in the past and have been treated at many clinics. But I must say that he is very detail oriented and has treated my case with command. Hopefully I will recover and will complete this rehabilitation phase earlier than the standard 6-9 months period. Well recommended, listens and acts upon immediately if the patient has any concern. Way to go Team Rehab Cure.

Arslan Tufail


February 16, 2019

Hassan Aitbar


February 16, 2019
Tuesday
4:00 PM

-

9:00 PM
Wednesday
4:00 PM

-

9:00 PM
Thursday
4:00 PM

-

9:00 PM
Saturday
4:00 PM

-

9:00 PM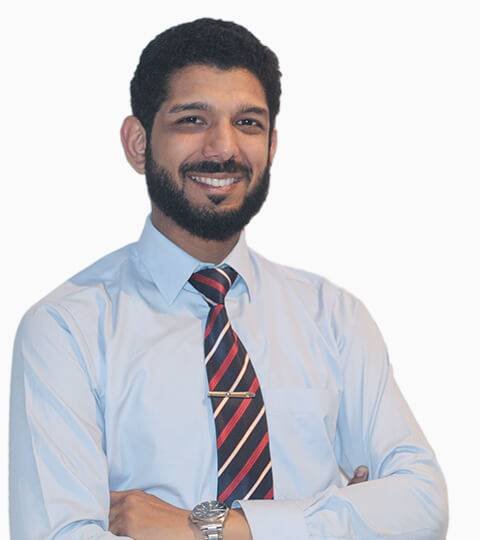 Consultant Physical Therapist / Physiotherapist
Dr. Waseem is one of the best physiotherapist in Pakistan, working as a Director, REHABCURE and Assistant Professor/ Consultant Physiotherapist at Shalamar Hospital and Institute of Health Sciences.