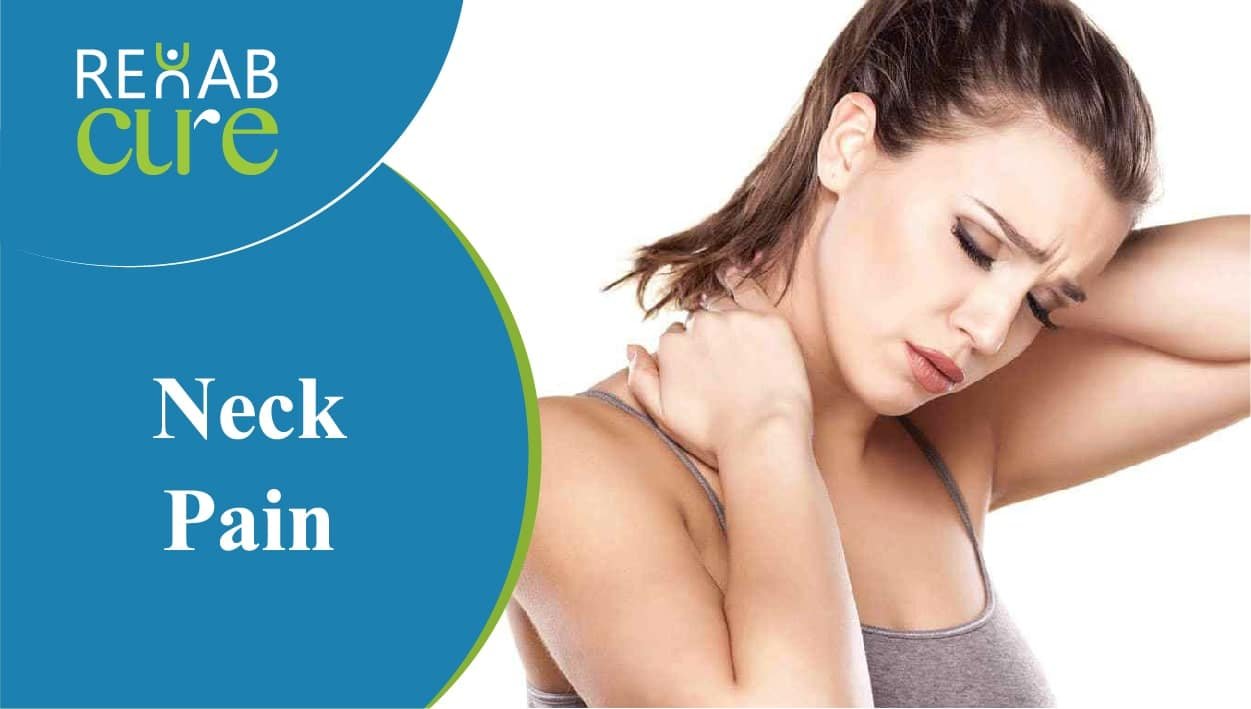 Neck Pain Treatment in Lahore
Neck pain may be caused by bad posture, bad sleep, too much stress or a sudden twist. It is among the most common everyday complaints. This modernized era has led every one of us with too much activities and minimum rest in our life. Also, excess use of mobiles, laptops, tablets and TV has an impact on our neck and one may suffer from a condition called text neck syndrome.
If the pain in the neck is chronic or there is any sudden injury, the symptoms may move to the arms and hand. In this situation you need to visit the RehabCure to get physiotherapy for neck pain.
Pain in the neck, shoulder, arms, forearms and hands
Numbness and tingling in the hands
Jaw pain
Hearing difficulties
Abnormal eye brow level
Swelling around the neck
Disc type symptoms
Dizziness
Physiotherapists in Rehabcure can provide pain management, education, abnormal- to-normal joint movement and develop a rehabilitation program aimed at joint-specific exercises, physical fitness programs, and recommendations for assistive devices.
Manual therapy
Manipulations
Acupuncture
Physiotherapy
Modalities
Posture therapy
Kinesio and rigid taping
Rehabilitation exercises
Consultation with professionals
Rehabcure (best physiotherapy clinic in Lahore, Pakistan) is a Physiotherapy, Nutrition, Psychology and Rehabilitation out-patient setting to provide Comfortable and Quality services to the Patients, Clients and Organizations. If you are in need of physiotherapy services and pain management, our experienced and skilled Physiotherapists will ensure you get back to the activities you enjoy.
Call us at +92 336 2003567 for an appointment today to book a consultation.
Persistent aching
Stabbing pain
Burning or tingling
Tenderness or sensitivity to mild pressureright up arrow
Pain that gets worse when you hold your head in one place for a while
Muscle tightness or spasmsright up arrow
Strained muscles
Arthritis
Herniated disc, disc degeneration
Pinched nerves and bone spurs (nerve compression)
Trauma or injuryright up arrow
Growths, including tumors and cysts (in rare cases)right up arrow