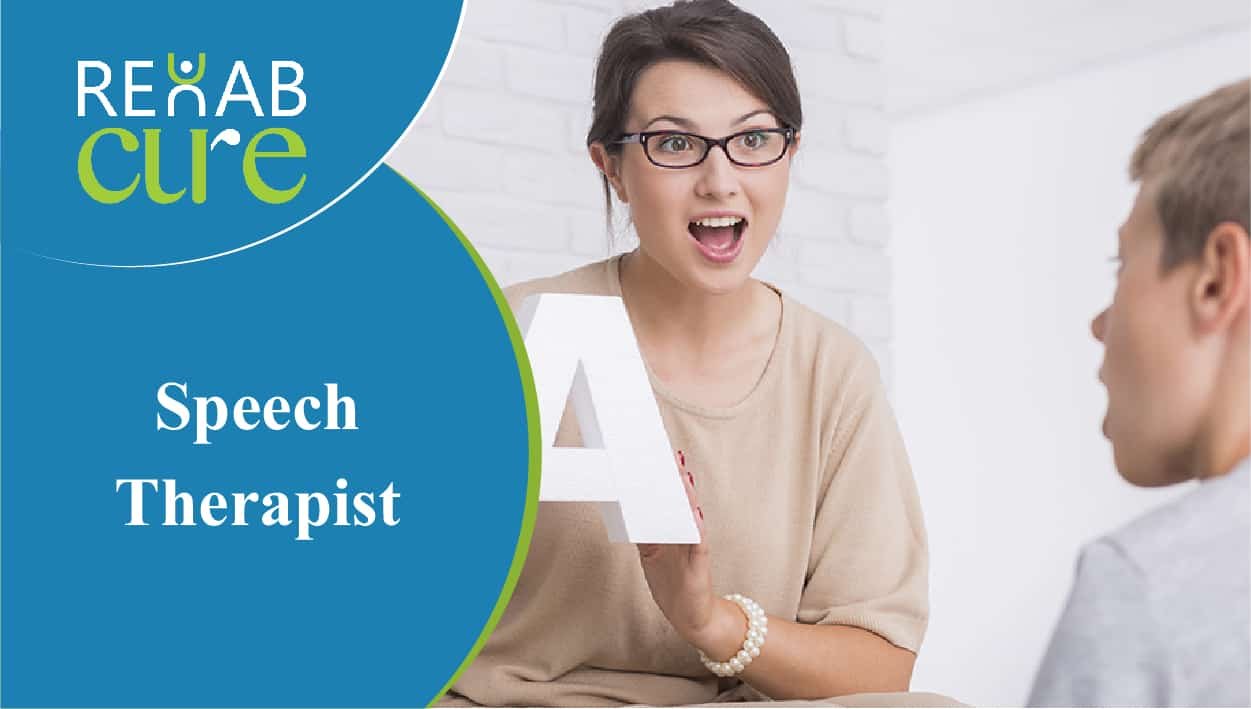 Speech therapist Lahore
Best Speech Language Pathologist in Lahore, Pakistan


What is Speech Therapist?
Speech language pathologists (SLPs) work to prevent, assess, diagnose, and treat speech, language, social communication, cognitive-communication, and swallowing disorders in children and adults.
Best Speech therapist in Lahore, Pakistan
Treating speech, language, communication, and swallowing disorders.
Provide training and education to family/caregivers and other professionals.
Work collaboratively with professionals from many other disciplines.
Provide auditory training for individuals who are deaf or hard of hearing
after hearing aid or cochlear implant procedure.
Provide augmentative and alternative communication (AAC) systems for
individuals with severe expressive or language comprehension disorders,
such as autism spectrum disorder or progressive neurological disorders in
adults & for people with complex communication needs.
Work with people who don't have speech, language, or swallowing
disorders, but want to learn how to communicate more effectively (e.g.,
work on accent modification or other forms of communication
enhancement).
Language therapy starting from toddlers to school age children.
Voice therapy for improving voice quality compromised due to different
problems.
Working on phonological disorders to make production of sounds better.
Speech Pathologists in Lahore:
A (Speech Pathologist in Lahore) is a health professional with expertise in the assessment and management of communication, feeding and swallowing disorders. A speech pathologist may work in a number of different settings including hospitals and community health centers.
Find the Best Speech therapist in Lahore. Book Appointment & get Online Consultation with a top speech therapist in Lahore.
Are you Looking for Speech Therapist in Lahore?
0336-2003567
How speech pathologists works?
A Speech Pathologist often works as part of a multidisciplinary team including other health care professionals to ensure the maximization of the client's abilities by using skills a client has and working to develop or improve areas of deficit.Therapy may be carried out in individual sessions with the client and their carers or in group sessions.
What Major Problems Speech pathologists of REHABCURE treat?
A Speech Pathologist is trained in a variety of areas and may be in a position in a generalist role or may specialize in a particular area, for example:-
Assessment and management of communication disorders including:
Problems expressing ideas, thinking of words, using inappropriate words,
forming sentences
Difficulty understanding what is said.
Underlying problems with reading and writing (Dyslexia).
Difficulty producing sounds and speaking clearly.
Voice Disorders
Stuttering, problems with the flow of speech.
Delayed or disordered language development
Specific language impairment
Social use of language and communication behavior.
Cerebral Palsy in children.
Speech therapy for adult speech and language impairments.
Swallow therapy for dysphagia patients.
Domains of speech pathologists:
Speech-language pathologists should also possess the following specific qualities:
Communication skills.Speech-language pathologists need to communicate test results, diagnoses, and proposed treatments in a way that patients and their families can understand
Compassion. Speech-language pathologists work with people who are often frustrated by their difficulties. Speech-language pathologists must be able to support emotionally demanding patients and their families.
Critical-thinking skills. Speech-language pathologists must be able to adjust their treatment plans as needed, finding alternative ways to help their patients.
Detail oriented. The work of speech-language pathologists requires intense concentration because they must closely listen to what patients are able to say and then help them improve their speech.
Listening skills.Speech-language pathologists must listen to a patient's symptoms and problems to decide on a course of treatment.
Patience.Speech-language pathologists may work with people who achieve goals slowly and need close attention.
 Child Speech Therapist in Lahore | Best Speech Therapist in Lahore Pakistan – YouTube
Speech pathologists provide therapy by use multiple resources:
Design and use of communication aids such as picture boards and computer
based systems.
Best practice for children with Autism spectrum disorder.
Assessment and management of swallowing problems including
participation in use of x-ray to investigate swallowing difficulties.
Use of formal assessments for phonological/articulation disorders.
Stuttering therapy by using Lidcombe Program.
Programmed approaches for treatment of language impairment in adults.
Provide education to clients, families, the community and other staff
members.
Involvement in health promotion, quality improvement activities and
research.
Advocacy for clients and the community.
Get in touch with
RehabCure
and be fit. We are struggling to make the community healthy. Also, Give us your feedback on our social media platforms. Subscribe
Our
YouTube Channel
for informative video's.
Thanks 
speech therapist in Lahore near me
speech pathologist in Lahore 
Speech Language Pathologist in Lahore